MP 01 Extension Board
Introduction
This external switch board extends the application possibilities of your MP 01 Media Player. It connects easily to the 12V GPIO Outputs of your MP 01 and provides up to 9 potential-free programmable switches. This allows you to connect and control larger external loads such as low-voltage lighting, motors and other circuits. The switches are optically driven and so there are no mechanical parts to wear out.
Important Note:  The MP 01 Extension Board has been specifically designed to fit the MP 01. As such it is not compatible with other players.
Connection and Usage
The Extension Board plugs directly into the permanent 12V DC output and the GP-Output Phoenix connectors of your MP 01.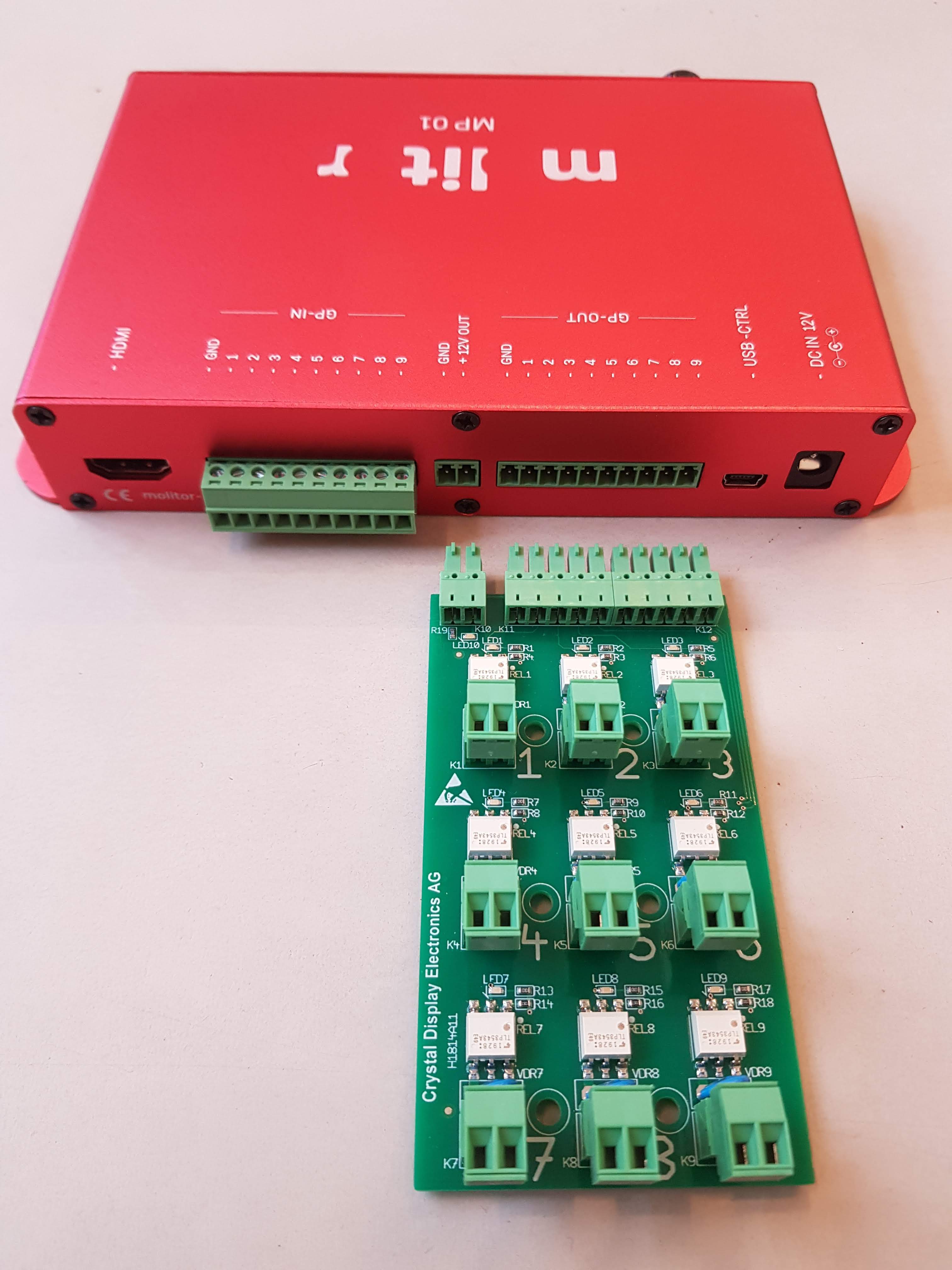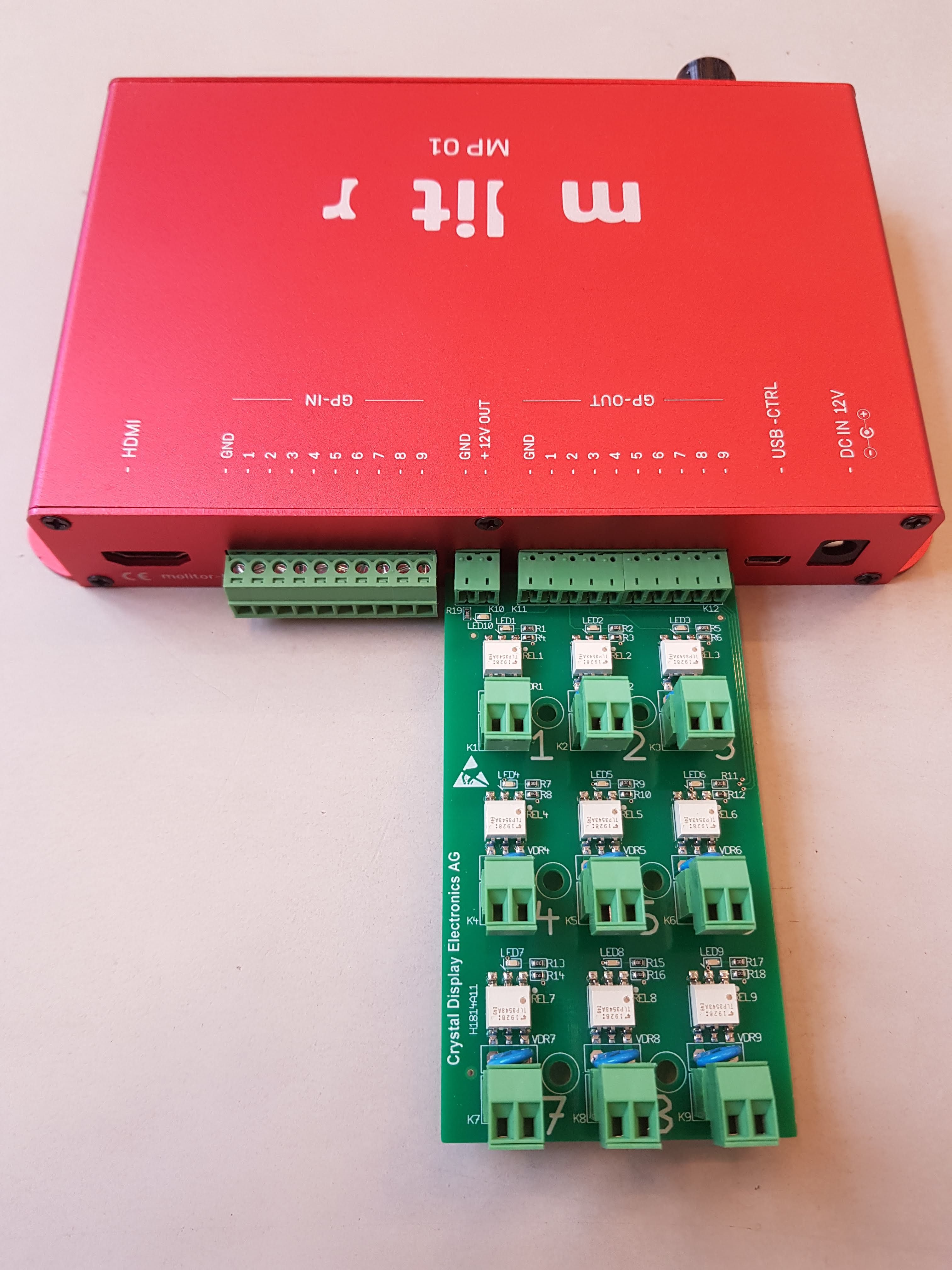 It is supplied automatically with the correct operating voltage and switching signals from the player. The 9 independent switching outputs are controlled via the GP-Out of the player and the programming of the playlist remains the same. The switched outputs can support potential-free voltages of up to 30V and currents up to 3A.
The 9x 2-Pole phoenix connectors of the switchable outputs can be removed to help ease wiring.
Technical Data